New Development
Alpha Omega Human Resource Solutions, LLC provides services to many industries and the private sector nationwide. With a combined 45 years of Law Enforcement, Retail Loss Prevention and Corporate Management experience. The Developers of Alpha Omega Human Resource Solutions have worked diligently to provide the most up-to-date technology and comprehensive packages to better service our client base by combining services to meet our client's needs.
We are a fully compliant AHCA photo and BGS Clearinghouse Vendor.
Streamlining all services into one package makes the processes of the Human Resources Management more efficient and cost effective by consolidating the accounting process, combining all payments to one vendor making the company more cost efficient.
Alpha Omega Human Resource Solutions, LLC has partnered with advanced Technology providers to bring you eClientLink. eClientLink is a powerful and simple to use web-based ordering system that allows clients to order and view background searches 24/7. This system delivers instant results, advanced data security, and superior usability, making it the best client interface in the background screening industry.
 Services
Alpha Omega Human Resource Solutions, LLC Mobile Notary Services have provided service to private individuals and Corporations in the Central Florida area for over 7 years. Our Certified Notaries have been commissioned in the State of Florida for over 25 years.
Alpha & Omega Property Management provides Criminal and Credit Check services to the Real Estate and Property Management sector,  eliminating the potential Risk of bad tenants and protecting property and maintaining value for the Property ownership.
Fully compliant AHCA Level II Vendor
Our "MOTTO"
The highest courage is to dare to be yourself in the face of adversity.  Choosing right over wrong, ethics over convenience and truth over popularity . . . these are the choices that measure your life.  Travel the path of integrity without looking back, for there is never a wrong time to do the right thing."

Follow @AOHRS
Proud Member of: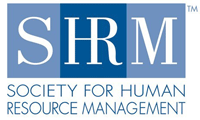 ConcernedCRAs
A group of like-minded CRA's (Consumer Reporting Agencies) who are concerned about the future of the employment background screening industry.
 We believe that certain data practices employed by some CRA's place our profession at risk.
We are approved by The FDLE as a LiveScan Service Provider

For further information on our services please click the "Contact Us" Globe to have a representative Contact You